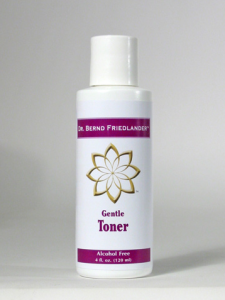 [add_to_cart item="BFGENTONER" quantity="user:1" ]
Gentle Facial Toner is an effective exfoliating toner that gives your skin a fresh, clean glow.
Gentle Toner:
Tightens pores, refines skin texture and improves skin appearance
Can also help increase smooth skin tone by diminishing dark spots and discolorations.
Prepares the skin for other facial treatment products.
Is fragrance free
Contains no parabens or petrochemicals
Is non-alcohol based
Gentle Toner is Better Baby approved for Mom to use during pregnancy.
4 fl. oz. (120 ml)