About Lana & Dave
Lana and Dave Aprey are the parents of two young, healthy children. Lana is a medical doctor who trained at the Karolinska Institute in Stockholm, Sweden. Dave is an expert in nutrition, the CEO and Founder of Bulletproof 360, and a respected Silicon Valley executive.
In 2006, Lana and Dave were ready to start their family, and decided to combine their knowledge to figure out how to have the healthiest, brightest baby they could while reducing the risk of autoimmune diseases and autism as much as possible.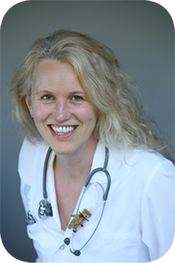 About Lana
The Karolinska Institute is recognized as one of the best medical schools in the world. It is home to the Nobel Prize in Medicine selection committee. After completing her MD at Karolinska, Lana practiced family medicine and internal medicine in Stockholm, Sweden. After meeting Dave, she moved to the San Francisco Bay Area and worked in allergy testing and biomedical monitoring.
Since 2011, Lana has had her own practice focused on women's fertility, health and wellness. Her passion is understanding the connection between hormones, neurotransmitters, environment and each client's unique history. This provides a holistic approach to both pregnancy and beyond for women, as well as their partners and children. Lana also holds an MS from the Stockholm School of Economics.
In her free time, Lana likes to play with her children, garden and educate women about their health and the intricacies of motherhood.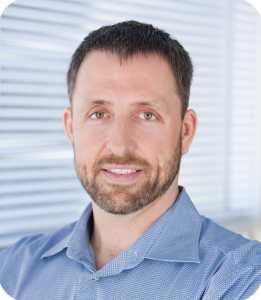 About Dave
Dave Asprey is the founder and CEO of Bulletproof 360, Inc., a leading food, beverage, and content company, and creator of the widely popular Bulletproof Coffee. He is a two-time New York Times bestselling science author and host of the Webby award-winning podcast Bulletproof Radio.
Over the last two decades, Dave has worked with world-renowned doctors and scientists to uncover the latest, most innovative methods for enhancing mental and physical performance by taking control of his own biology – a process known as "biohacking". His latest book, Head Strong, focuses on simple tips to have a smarter, faster, and more resilient brain, with information and techniques for people to take control of their biochemistry, body, and mind so anyone can tap into their unlimited power.
Through the Bulletproof Diet, Dave has maintained a 100-pound weight loss, improved his sleep, and upgraded his brain, ultimately transforming himself into a better entrepreneur, a better husband, and a better father. Dave has helped hundreds of thousands of people perform at levels far beyond what they'd expect, and without burning out, getting sick, or allowing stress to control decisions.
Dave has appeared on the Today Show, CNN, Dr. Oz, and other major media outlets.